MindBuffer's Spatial Audio Server takes advantage of the most fundamental human sense involved in immersion. Pioneered at Museums Victoria's Beyond Perception exhibition, the software allows for joining the speakers of one or more installations into an intelligent network through which sounds can travel creating auditory cohesion across an exhibition.
The Spatial Audio Server is yet another example of a practical outcome from MindBuffer's research division. The software features a custom implementation of Distance-Based Amplitude Panning that allows the user to create surround sound effects with any number of speakers in highly flexible layouts.
MindBuffer's rich history in generative music has also been leveraged. The software provides a suite of unique panning algorithms including steering agents and polygonal path tracing to allow for sounds to automatically move between any number of designated installations in an organic matter.
Other features of the Spatial Audio Server include high-performance multi-threaded WAV loading, external control via OSC, an intuitive GUI for configuring installation speaker layouts and audio sources, real-time audio input, audio analysis including FFT and RMS delivered via OSC allowing for installation audio-reactivity, and much more.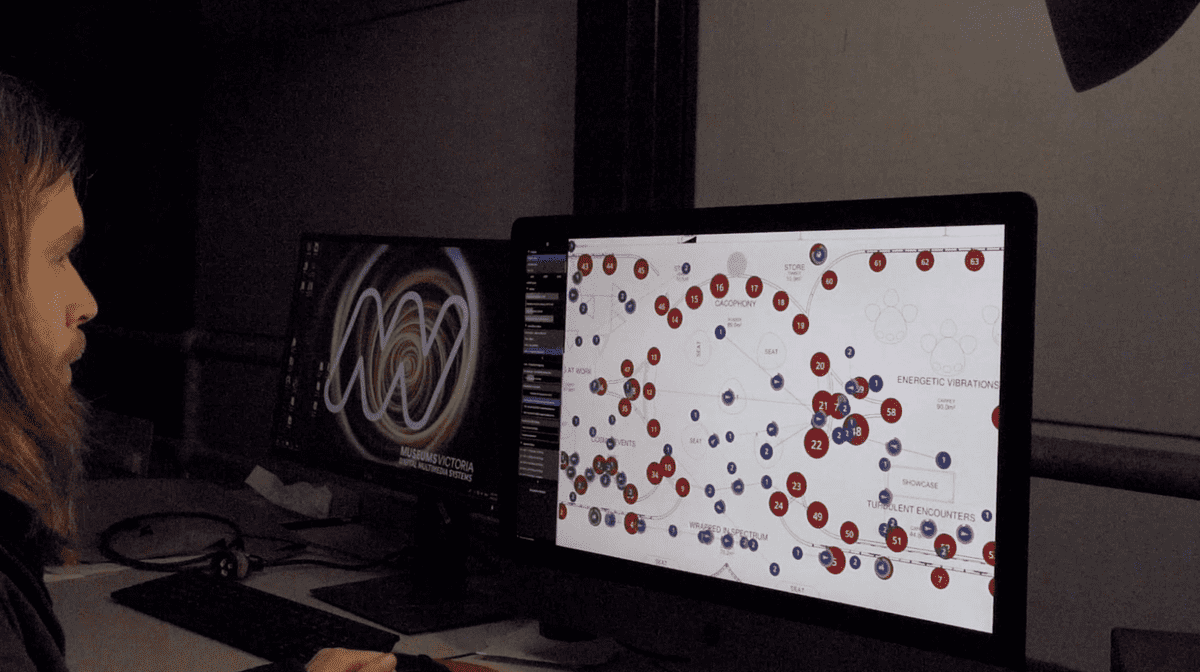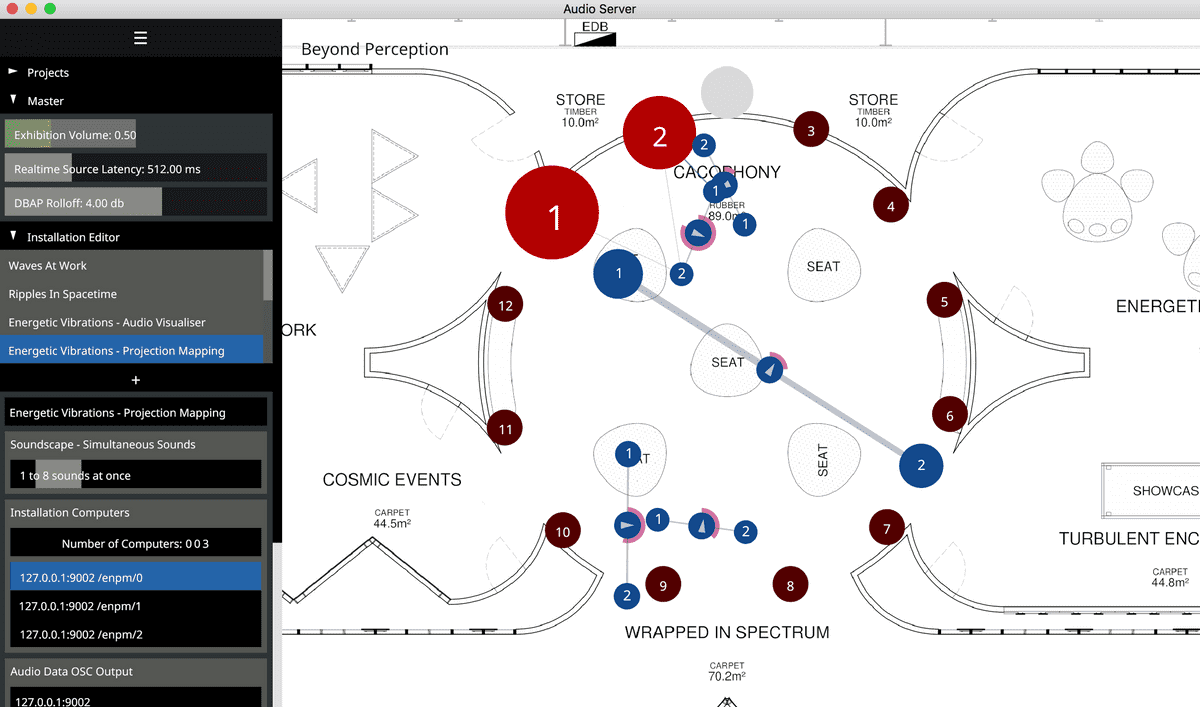 The Beyond Perception exhibition has gone on to win the Victorian Premier Design Award in 2018 for Best in Category Winner for Communication Design. Since then, Museums Victoria has continued to feature the Spatial Audio Server in many of their following exhibitions at both Scienceworks and Melbourne Museum.
If your company or institution is interested in applying the Spatial Audio Server to an upcoming project or exhibition, feel free to get in touch.
Credits
Client: Museums Victoria
Exhibition: Beyond Perception
Production: MindBuffer
Software Development: MindBuffer & Tom Gowan
Video Production: Joshua Batty