The installations that stay with us the longest are often those we relate to the most. MindBuffer's Microbe Mirrors is a multi-screen, realtime, interactive visual installation designed for Melbourne Museums' Gut Feelings exhibition.
The exhibition is aimed at raising awareness around gut health and its impact on the body and mind. Microbe Mirrors puts this goal front and center by leveraging depth camera and custom high-performance graphics technologies to create an immersive "Magic Mirror" style experience that allows visitors to visualise and play with their own microbial networks in real-time.
Microbe Mirrors goes beyond traditional magic mirror installations. Each mirror contains a unique, physics-based ecosystem in which tens of thousands of microbes act as intelligent agents, organically tracking visitors as they play and learn. To achieve this, MindBuffer leveraged their research into the simulation of natural systems. Applied algorithms include Perlin noise guided 3D flow fields, real-time Spatial Colonisation for nervous system generation, Octree-based search and collision detection, Vulkan-based compute shader depth image filtering and more.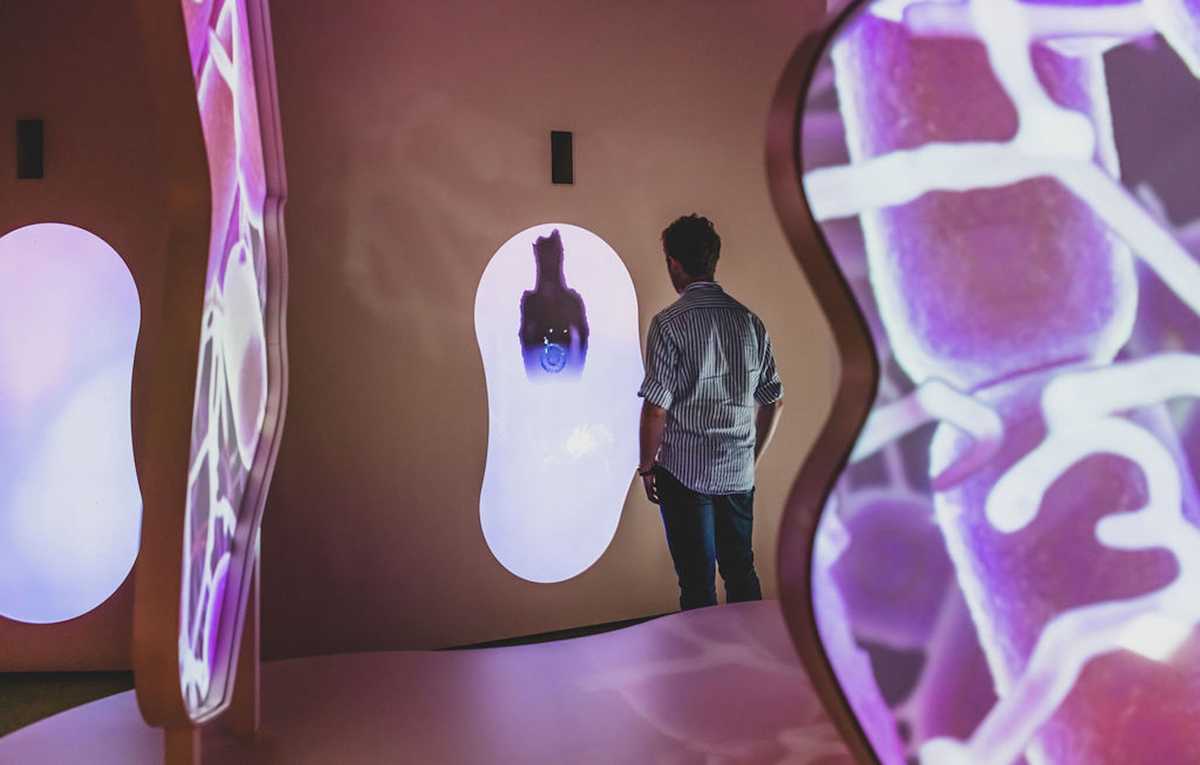 If your company or institution is interested in featuring the next generation of interactive experience in an upcoming project or exhibition, feel free to get in touch.
Credits
Client: Museums Victoria
Exhibition: Gut Feelings
Production: MindBuffer
Software Development: MindBuffer & Tom Gowan
Video Production: Joshua Batty
Photography: Museums Victoria