MindBuffer's LATTICE is an immersive, scalable, fogless LASER holography installation. Featuring multi-angle LASER projection through an array of perpendicularly aligned transparent gauze, the LATTICE design creates the illusion of floating holographic visuals combining into lattice-like structures unique to the viewer's location in space.
Premiered at Scienceworks' "Light Time" exhibition in Melbourne Australia, LATTICE AV V1 boasts a 5x 3W projector array emitting through a 10-piece 10x3m Showtex gauze configuration suspended 3m above the ground for a 180-degree viewing experience. The installation is driven by a fully custom software solution to meet the needs of the exhibition including a hand-rolled network LASER protocol, polygonal path-tracing and a generative music system for driving real-time pattern generation and completing the fully synaesthetic audiovisual experience. V1 progressed from concept to launch in just one month and ran every day for the following twelve months without issue, a testament to MindBuffer's robust design and development approach.
Since V1, MindBuffer's research division has implemented the full suite of LASER optimisations published by T. Fujimoto et al in Accurate and Efficient Drawing Methods for Laser Projection, resulting in best-in-class precision and control for a truly immersive experience, unhindered by unwanted artifacts commonly present in amateur LASER installations.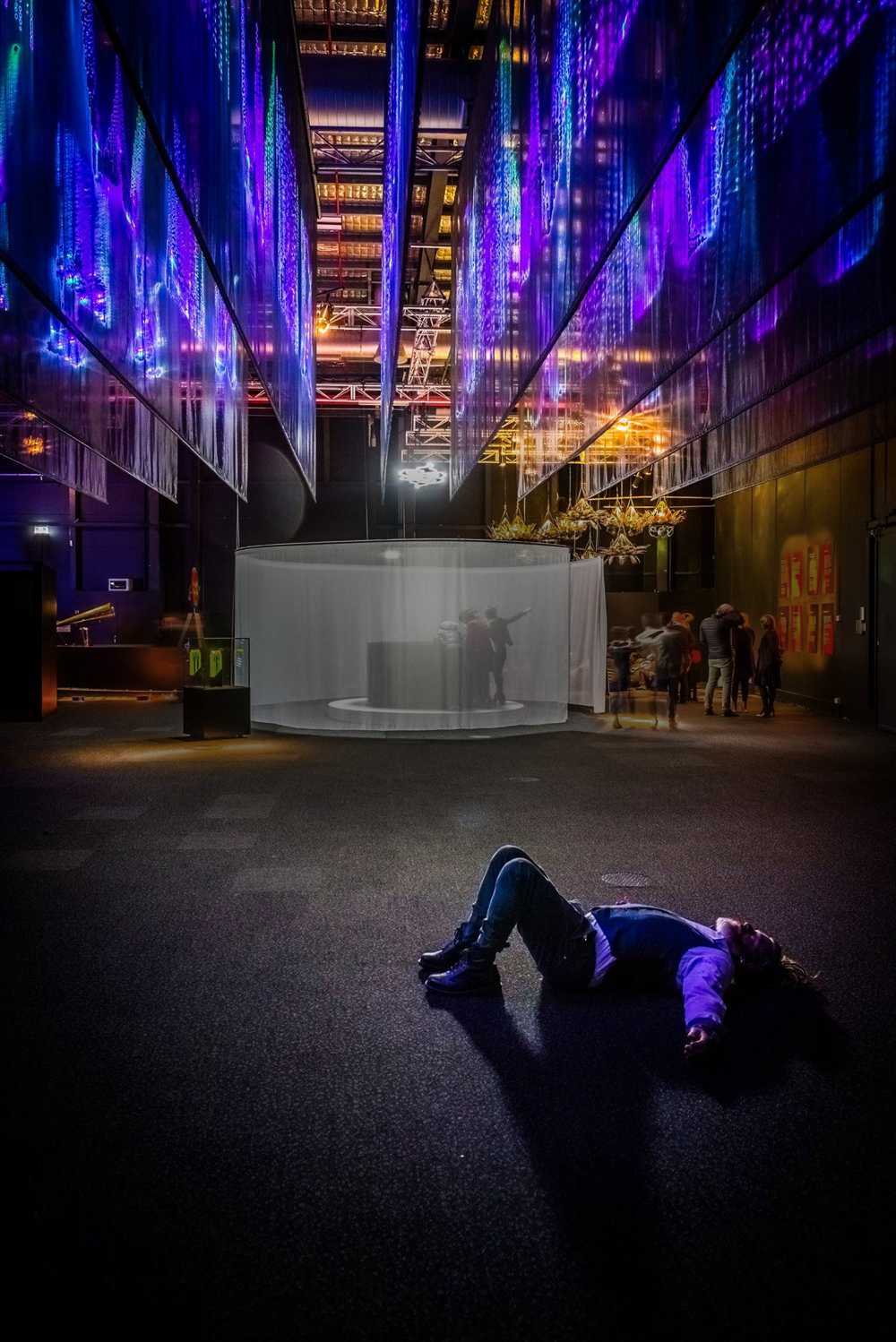 LATTICE V2 is currently available for commission. If your company or institution is interested in featuring the cutting edge in audiovisual design in an upcoming project or exhibition, get in touch.
Credits
Production: MindBuffer
Video Production: Joshua Batty
Sound Design: Mitchell Nordine
Software Development: MindBuffer & Tom Gowan
Filming: Flying Dragon
Special thanks to Museums Victoria and Scienceworks for commissioning and hosting the work.